This mind-blowing iOS 17 concept video shows the major update Apple's iPhone deserves
iOS 17 will be previewed by Apple during the WWDC 2023 keynote on June 5. While we heard several reports and rumors about the iPhone's upcoming operating system update, it's always fun to imagine what the new software could look like in real life.
Italian content creator Nicholas Ghigo published a video last week visualizing some of the latest rumors as well as his own expectations for iOS 17, which shows this update could be more significant than many of us expected.
His concept is based on a few features, some previously rumored or reported. The most significant changes are once again on the Lock Screen:
New Lock Screen fonts: Apple currently offers eight different fonts; Ghigo shows a few other options the Cupertino firm could add to help users to bring a more unique look to their iPhones.
Interactive Widgets: To improve the current Apple Music widget, the content creator shows what an interactive widget could look like on iOS 17. One rumored feature is that the Apple Music widget could show live lyrics with the iPhone locked. If you click on the song's cover, it expands.
Customizable Controls: Another feature request users have had for a while is the ability to change the built-in camera and flash controls on the Lock Screen. Ghigo shows that iOS 17 could let you change them for the Apple TV remote, phone app, messages app, etc.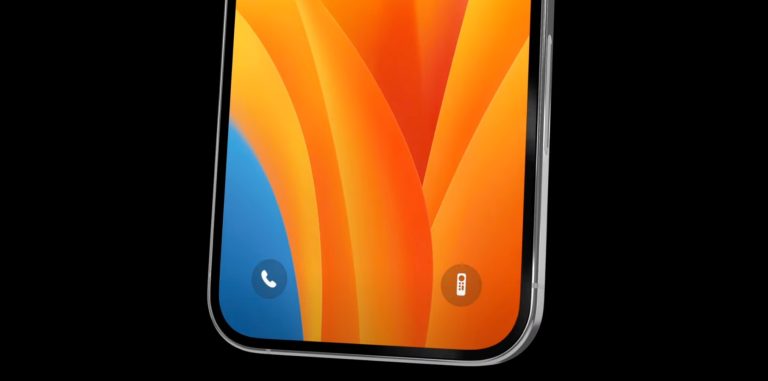 Revamped Control Center: We heard that Apple is planning to revamp the Control Center with iOS 17. Ghigo's design offers the best look yet at how the Cupertino firm could implement it. According to him, Apple could let you customize the placement of the existing buttons, highlight certain buttons, such as Wi-Fi and Bluetooth, and more.
The iOS 17 concept also shows multiple timers running simultaneously, an improved calculator, the ability to lock apps with Face ID, and new icons. The video has 1 minute and 42 seconds, and it's the best look yet at how iOS 17 could improve the iPhone experience with more straightforward but powerful features.