Yelp revamps app with AI recommendations, Guaranteed program, more
Yelp announced on Tuesday that it is revamping its app with AI recommendations, adding a new Guaranteed program, and bringing new review tools for consumers who visited a new place or have discovered somewhere different.
Starting with the Guaranteed program, the company says it wants to give people "peace of mind when hiring eligible home service businesses" by bringing an enhanced search experience powered by Artificial Intelligence.
According to a press release, the Yelp Guaranteed program allows Request a Quote users to receive up to $2,500 back if something goes wrong with a project from an eligible business. Building on the growth of Request a Quote and Request a Call and the recently launched 'Projects' tab experience, Yelp Guaranteed provides consumers with added confidence when hiring home service professionals, says the platform.
In addition, Yelp wants to enhance the search experience by using AI and large language models to bring smarter suggestions and insights based on the user's search intent:
"People often come to Yelp with high intent — LLMs provide Yelp with the speed and scale to quickly parse vast amounts of review data, so we can succinctly summarize insights in a meaningful way. We envision this technology will further help both consumers with complex and nuanced needs, as well as those with broad, open-ended searches by leveraging the more than 265 million high-quality consumer reviews on Yelp's platform," said Craig Saldanha, chief product officer.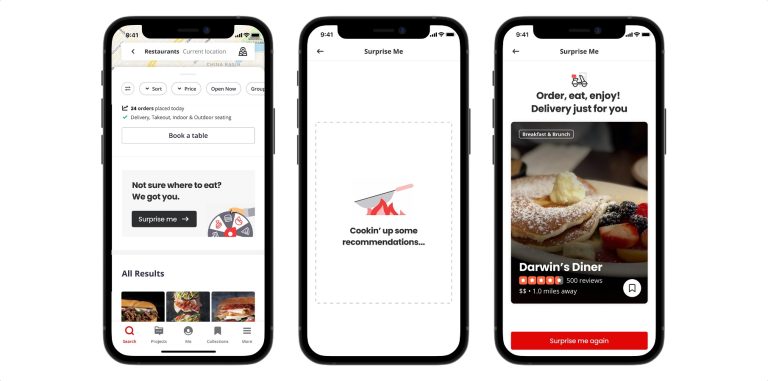 With that, Yelp is introducing two new search features:
Surprise Me: For consumers who have a tough time deciding where to eat, the Surprise Me feature generates restaurant recommendations;
Clickable Category Tags: Users can find this feature on the business listings for restaurants, food, and nightlife searches, helping undecided consumers better refine their general searches with category-specific searches.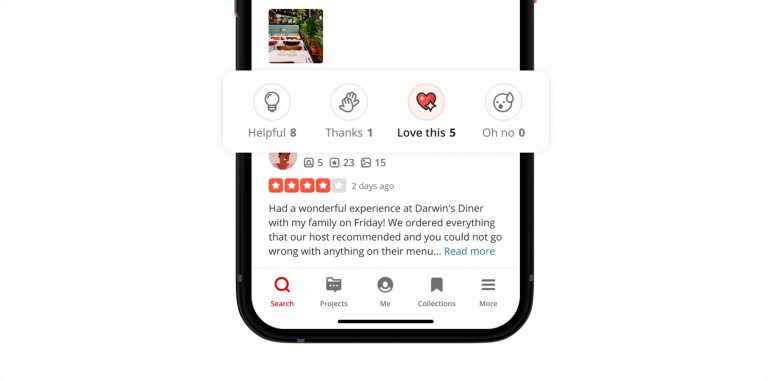 Yelp is also revamping its review feature by bringing AI and more tools to help consumers find the best recommendations. With video in review, users can post high-resolution videos with up to 12 seconds alongside text reviews and photos.
With AI-powered review topics, users will find new AI-powered interactive review topics that help alleviate writer's block by indicating which helpful topics they've addressed in their draft review. Last but not least, with new review reactions, the Yelp community can react to someone else's review, which benefits those looking for a recommendation and those who have experienced it.
This update is rolling out today for iOS, Android, and desktop users.